The Face Yoga Toning Bootcamp!
The 6-week Bootcamp created by the leading teacher, Fumiko Takatsu of the Face Yoga Method, walks you through how to change ANY area of the face. I am a Face Yoga Fan, and I had to share this great news with you. 
The 6-Week Face Toning Bootcamp makes it fun and easy to start your future off glowingly and joining now will also get you started with a whole Community alongside you.
The Bootcamp brings you the trusted and effective Face Yoga routines PLUS focuses on self-care and guidance to help you commit to a healthier lifestyle (for good!)
You are guaranteed to notice the difference!
This is a life changer!
✅ 40+ daily facial exercise video tutorials with each week targeting a specific part of the face from your forehead, eye, mouth & cheek, neck & jawline, we cover it all!
✅ "Face Yoga Method My Mirror" software so you can practice virtually right alongside Fumiko
✅ Face Yoga Method tracking calendar so you stay on track
✅ BONUS Training
✅ BONUS Meditations
✅ BONUS DIY Recipes
✅ Access to a closed Bootcamp Facebook Group for added support!
Each day, you'll be required to watch and follow just ONE VIDEO. It's so easily laid out for you, you no longer have to think about how to do your daily routine!
CAN I ASK YOU A QUESTION?
DID YOU SET UP SOME NEW YEARS RESOLUTIONS? LET ME GUESS, WEIGHTLOSS? EATING HEALTHY? MORE SPORTS? GOING TO BED EARLIER?
NOW, BE HONEST, DID YOU STICK TO IT, OR DID YOU LET IT GO?
I TURN 60 IN JULY, AND IF I HAD FOUND THE FACE YOGA METHOD THIRTY YEARS EARLIER, I WOULD NOT HAVE TO WORK SO HARD TO FIX ALL MY LITTLE AGING SIGNS LIKE SAGGING SKIN, TURKEY NECK, AND WRINKLES.
YOU KNOW WHEN YOU ARE TWENTY EVERYTHING IS SMOOTH YOU CAN DO EVERYTHING, EATING FAST FOOD, DRINKING SUGAR LOADED SOFT DRINKS. DANCE ALL NIGHT AND SLEEP FOR ONLY  FOR TWO HOURS; AND YOU LOOK AMAZING.  BUT UNFORTUNATELY THIS CHANGE AT THE AGE OF THIRTY, THIRTY-FIVE. YOU GO SEE THE BAD HABITS ON YOUR FACE MORE QUICKLY, DARK SPOTS UNDER YOUR EYES, THE COLOUR OF YOUR FACE CHANGES, THE GLOW OF YOUTH DISSAPERS SLOWLY:
AFTER THE AGE OF FOURTYFIVE YOU WILL SEE WHO TOOK CARE OF THEMSELVES AND WHO DID NOT. WHO WAS EATING HEALTHY, TOOK ENOUGH REST, AND DID THEIR EXERCISES.
THE FACE YOGA METHOD IS NOT ONLY A PROGRAM FOR THE FACE.
IT IS ABOUT THE WHOLE BEING, WHICH MEANS NUTRITION, MEDITATION, AND MINDSET.
AND BEING HONEST WE ALL COULD USE A BID MORE HARMONIE AND SERENITY IN OUR LIFE, RIGHT?
THE YEAR OF TWENTY-TWENTYONE IS A GREAT YEAR TO START WITH THE SIX WEEKS FACE TONING BOOTCAMP.
IT'S GONNA BE YOUR LIFE CHANGER. BECAUSE IF YOU ARE HAPPY WITH YOURSELF WHEN YOU LOOK AT YOUR REFLEXION IN THE MIRROR EVERY MORNING, SOMETHING POSITIVE WILL COME YOUR WAY.
COME WITH US ON THIS AMAZING JOURNEY. DO NOT WASTE MORE TIME AND DO IT NOW!
YOU ARE NOT ALONE; MANY OTHER WOMEN WILL BE THERE, YOU CAN CHAD WITH EACH OTHER IN A PRIVATE FACEBOOK GROUP, WHERE YOU CAN SUPPORT EACH OTHER AND CELEBRATE YOUR RESULTS TOGETHER: YOU ALSO HAVE A LIFETIME ACCESS TO THE BOOTCAMP, For the 6 Weeks Bootcamp. Click Here
For the 6 weeks Bootcamp. Click Here
 IT IS AN INVESTMENT FOR LIFE.
GO FOR IT, LIFE IS AMAZING AND YOU DESERVE AN AMAZING LIVE, MAYBE YOU ARE LIKE ME. A BID OF THE OLDER GENERATION AND ASK YOURSELF,
HOW LONG DOES IT TAKE?
WHO CARES!
WHEN YOU DO THE EXERCISES YOU WILL SEE THE RESULTS VERY SOON, AFTER ABOUT 28 DAYS IT HAS BECOME A HABIT, A HEALTHY HABIT, BECAUSE YOU WIL CHANGE YOUR DIET TOO,
YOU WILL BECOME SLENDER AND MORE YOUTHFUL, YOUR SKIN WILL START TO GLOW AGAIN. SO WHAT'S THE HOLD-UP? SINCE DECADES YOU Brush YOUR TEETH EVERY MORNING, FACE YOGA WILL BECOME THE SAME MORNING AND EVENING ROUTINE, IT IS LIKE Brush YOUR THEET.
DO SOMETHING GOOD FOR YOU AND YOUR FAMILY; BECAUSE WHEN MOM IS HAPPY, THE WHOLE FAMILY IS HAPPY.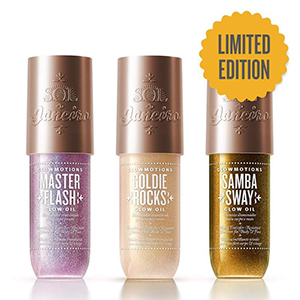 Fumiko Takatsu, the founder of the Face Yoga Method, is a highly sought-after teacher, facilitator, and speaker.
And right now, you can catch an exclusive, not-to-be-missed FREE Face Yoga Method Training, available for a limited time only.
Don't miss this opportunity to learn how the Face Yoga Method can help YOU step into 2021 with CONFIDENCE and create a lasting and unshakable routine from the best in the industry!
IF YOU LIKE TO CHECK THIS FIRST; YOU CAN ALWAYS TRY THE FREE TRAINING
In this FREE training, Fumiko will be sharing her, not to be missed, 3 SECRETS!
In this interactive training, Fumiko is going to share with you:
Proven steps you can take to start your year with CONFIDENCE and take advantage of this unique opportunity to reinvent yourself!
How you can get unparalleled support, and establish a LASTING HEALTHY ROUTINE!
The bulletproof system that can improve how you look and feel!
The THREE SECRETS you need to naturally firm, tighten, and tone your entire face and neck, no matter how stressed you've been lately.
How you can reverse the appearance of sagging facial skin in less than two months!
Answers to all your Face Yoga questions!
You have 43 muscles in your face — so why not exercise them the same way you exercise your body? It's that EASY! 😲 But you do need the correct blueprint to do this effectively, and luckily, Fumiko Takatsu, founder of the Face Yoga Method, has over 15 years of experience in just this.
So, you're in good hands!
Fumiko is offering a FREE Face Toning Training, available for a limited time only, where she teaches you the unusual "Stick Your Tongue Out 👅" trick that's currently being used by over a MILLION women 🙋‍♀ to tone their entire face!
If you've been wondering…
➡ What science says about Face Yoga?
➡ How long do you need to practice to see results?
➡ When you can expect to see results?
➡ Can Face Yoga cause wrinkles?
You'll have to attend THE FACE YOGA METHOD FREE TRAINING to find out more 👉
https://go.faceyogamethod.com/aff-bc-sep?affiliate_id=2798696
You won't want to miss it ⏰ Interested? Well then…✅ Register, it's free!
Secure your spot here 👇
Love the life you live in
Monique Richie